Short term data analyst position available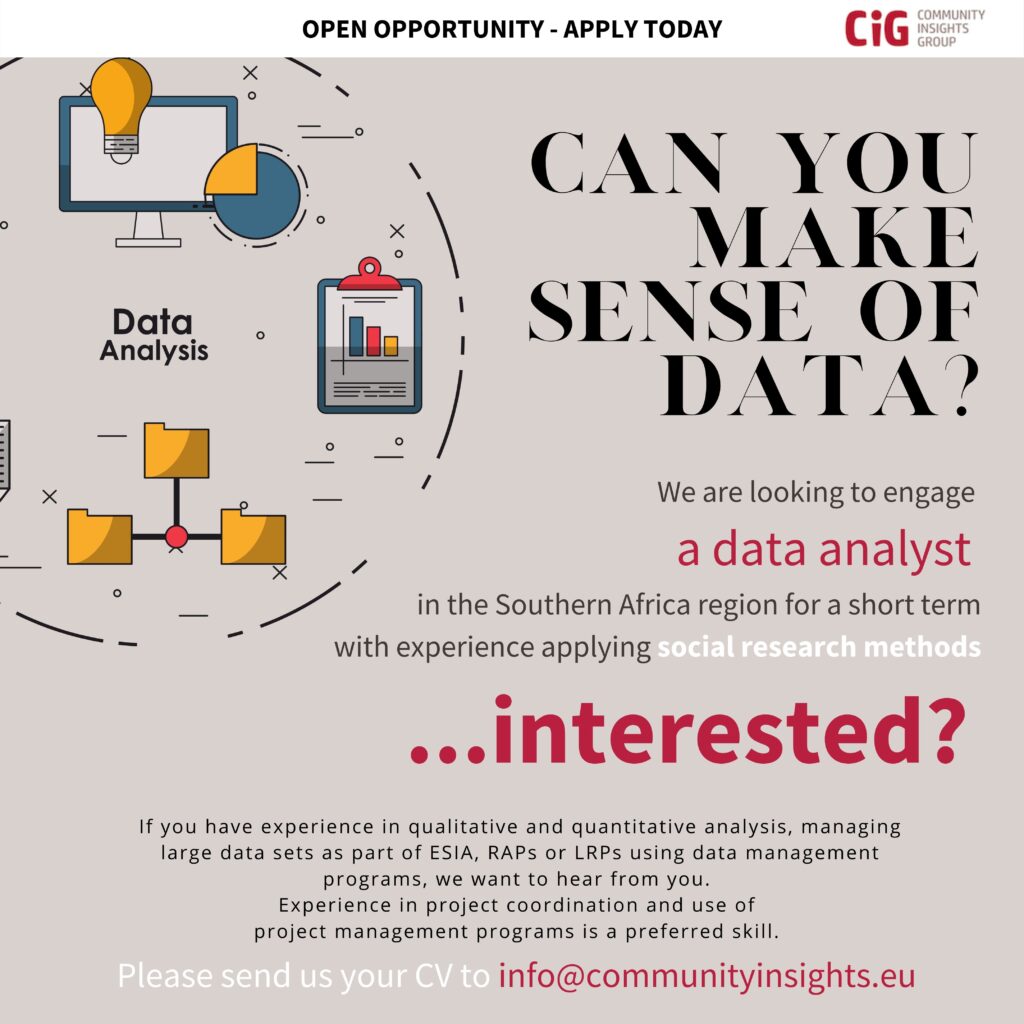 Are you a data analyst with experience applying social research methods in the Southern Africa region?
If you have experience in qualitative and quantitative analysis, managing large data sets as part of ESIA, RAPs or LRPs using data management programs, we want to hear from you.
Experience in project coordination and use of project management programs is a preferred skill.
Please send your CV to info@communityinsights.eu